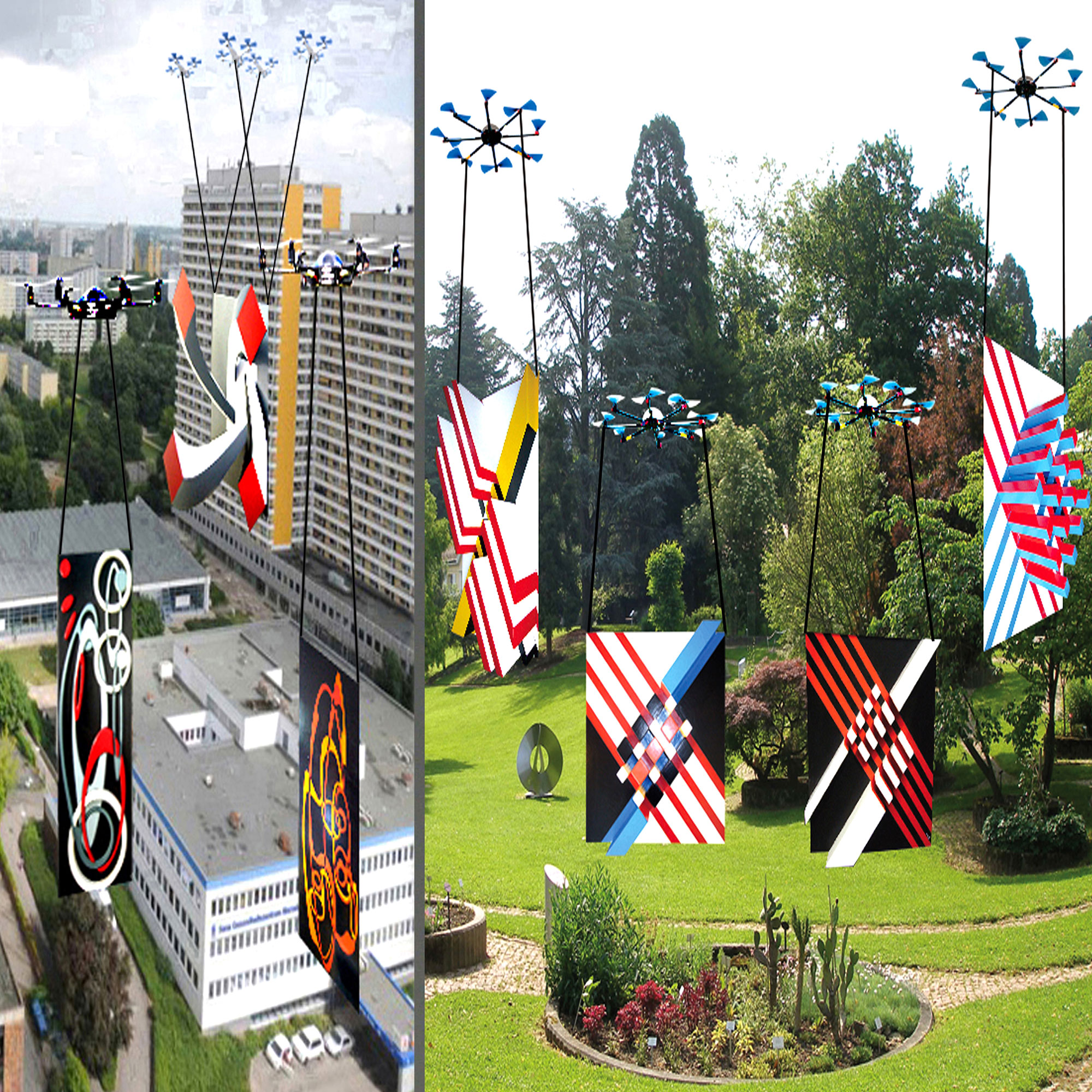 Statement 3
The copyrighted concept outlines artworks hanging
under drones flying a choreography (in cooperation
with a drone company). That opens up temporary, diverse
perspectives to the viewers. Music and informations
sound from loudspeakers, individual headsets, or
out of the drones itself.
Natural-, cultural-, urban-, transportation-landscapes
will be beautified, enhanced by those art-drone
complexes and by their performance.
Drone-Artwork-Show near Buildings and in a Park